If you are looking for couples therapy in Philadelphia, we can help you. When you ask us to help you with your relationship, we can help to resolve some of perhaps all of your troubles. We can help you to remember why you got together and what the mutual attraction was and is.
While it can take a lot of work, having a qualified therapist to help you can make things easier. You could soon regain the trust and intimacy that you both had. If you would like to discuss your relationship difficulties in a safe environment. The couples therapists at Heal Your Roots Wellness can help you.
How Can Couples Therapy Help You?
Couples therapy can help you by:
Making you think about the spark and mutual interests that you had and possibly still have.
Making you feel much more open to the possibility of repairing your relationship, regardless of the difficulties.
Helping you to understand what you want from the relationship.
Helping you to have disagreements without things becoming difficult.
Teaching you how you can help your partner to grow on an emotional level.
Teaching you how to appreciate what your partner can offer you.
Helping you to support your partner even when their feelings aren't the same as yours.
Showing you how to set limits with your partner that does not come from a place of fear or anger, rather a place of love and support.
Showing you how to accept when your partner is feeling hurt, without you having to feel responsible for their feelings.
There is likely to be a lot of work involved in couples therapy. However, if both parties are willing to work on the relationship, they can make good progress. Our therapists know that every relationship is different. This means there isn't a textbook way, as such, to mend a relationship. However, there is help available. Whether you are happy in your relationship and your partner isn't or vice versa, things can change.
If you're looking for relationship counselling in Philadelphia, you're in the right place. You can have the support you need from a knowledgeable therapist while working on the issues that matter to you.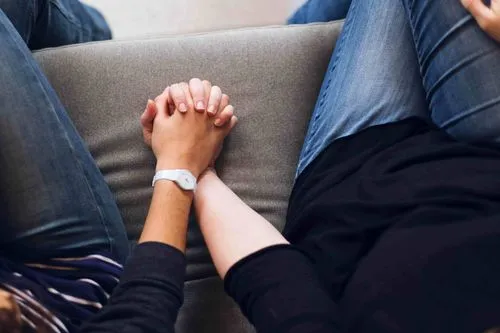 Our Approach to Couples Therapy For Philadelphia Residents
We will explore the complexities of your relationship and how it makes you feel. We can explore the dynamics within the relationship and how it works. We will start by having a couple's intake session. This is where your therapist will meet with both partners so more can be learned about the relationship as a whole.
The next step is to have individual sessions which enable your therapist to learn more about you. They will use these sessions to learn about you as an individual and as a partner.
Following the individual sessions, communication style and behavior patterns will be explored. You will then be supported through any effective changes that are made. These changes can help you to become closer while ensuring both parties maintain their personal identity.
Whether you're struggling with your relationship because you have a busy work schedule, one of the parties has depression, or you have monetary issues, we can help. We can use your experience and feelings to help build a more trustworthy relationship that's honest and intimate.
Contact Us Today Today for Philadelphia Couples Therapy
If you and your partner are having difficulties, the telehealth couples therapists at Heal Your Roots Wellness can help you. Thanks to their skills and knowledge, a therapist can help you to improve your relationship. If you would like to talk about your relationship in a safe, friendly environment, we can help you.
We understand that difficulties can arise in a relationship. We also understand that both parties may want to make the relationship work. This is where we can help. With your help, your therapist can take a close look at your relationship and see where the difficulties lie. While this may take a lot of work, it can be worth it in the end. When both individuals come together and explore their relationship, it can help to make it stronger than ever.
Please contact us today, we offer couples counselling that can make a difference. . We can help you to work on all of those issues that are troubling you. This can help you to enjoy life with your partner once more. We look forward to helping you.
‍
How to Start Telehealth Therapy
Starting therapy can seem daunting, but it doesn't need to be. Follow these 6 simple steps to start your mental health regiment